For intermediate level electronics hobbyists I would recommend next electronic kits with soldering required.
Best Intermediate Soldering Projects in October, 2023 Review
1. Sequential Led Flasher Kit (Green)
I think this kit is rather for those who has an intermediate skill level. It means that a person has some knowledge of working with electronic kits and some soldering experience. Although the kit is not very complicated, proper soldering of the components to the PC board is required.
2. SMD Flashing Name Plate Kit
This kit is for those who has a good soldering technique. You can have your name (or any other word up to 8 letters) or numbers (0-9) flashing at your choice of speed from slow to fast.
Best Intermediate Snap Circuits Kits in October, 2023 Review
If you are looking for intermediate electronics kits that do not require soldering to assemble, I recommend looking at the next kits.
See More Images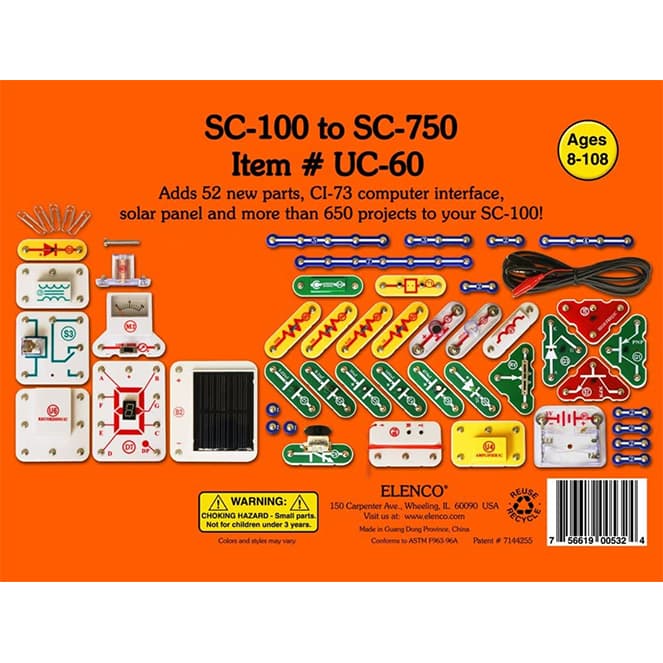 As I've already mentioned, best part of most of the snap circuits kits is the possibility of their upgrade: you can take them to the next level. This one will allow you to upgrade from Junior kit to Extreme. It means that with 52 new parts you would be able to build over 650 projects! The kit features AM radio components, transistors, ICs, capacitors, resistors, recorders, a meter CI-73 Computer Interface, a solar panel, and more.