If you want to learn soldering practice, just do it! Yes, as simple as that. And the easiest and the most productive way to start is to buy some ready-made kits and solder! And my solder project kits review can help.
To start soldering you need to have some basic soldering tools:
a basic soldering iron;
soldering iron stand;
brass sponge;
electronic-grade solder paste;
a pair of sharp side cutters;
a battery holder.
How DIY soldering kits are classified?
The most typical classification involves two different types of DIY soldering kits. There are soldering kits for kids and electronic soldering kits for adults. However, the most important issue is the skill level. But we are going to discuss it a bit later.

A Good Soldering Project Kit: What does it mean?
As all soldering kits vary in types, before making a purchase read the instruction and try to find out what exactly are you going to get. Make sure you have enough time to make a right choice for the budget you have for any of the DIY projects.
A good soldering project kit means it has good quality electronic components allowing you to assemble a final product, practice your soldering skills, and have hours of fun doing it!
What features to consider when buying a soldering kit?
1. Skill level
The first and basic parameter used to determine the classification of the soldering kits is soldering skill level. The only thing you need to remember is that your soldering skill level, or in other words, your ability to solder is a determining factor in choosing the kit.
1.1 Soldering Kits for Beginners
For an absolute beginner I would recommend some of the Elenco Electronics kits. Let's have a look at "Learn to Solder Practice Kit" for instance.
This kit is a perfect way to learn basic soldering techniques. All electronic components are available, however, to fulfil the project you need to have a soldering iron and wire cutters as these items are not part of the kit. Both – a lesson manual and a video – will help you to build a European siren with flashing lights. Apart from that you would gain practical knowledge of electronics, i.e. learn the circuit work.
I'm sure these kits are worth being explained in details, that's why I'm providing a link here.
Best Soldering Project Kits for Beginners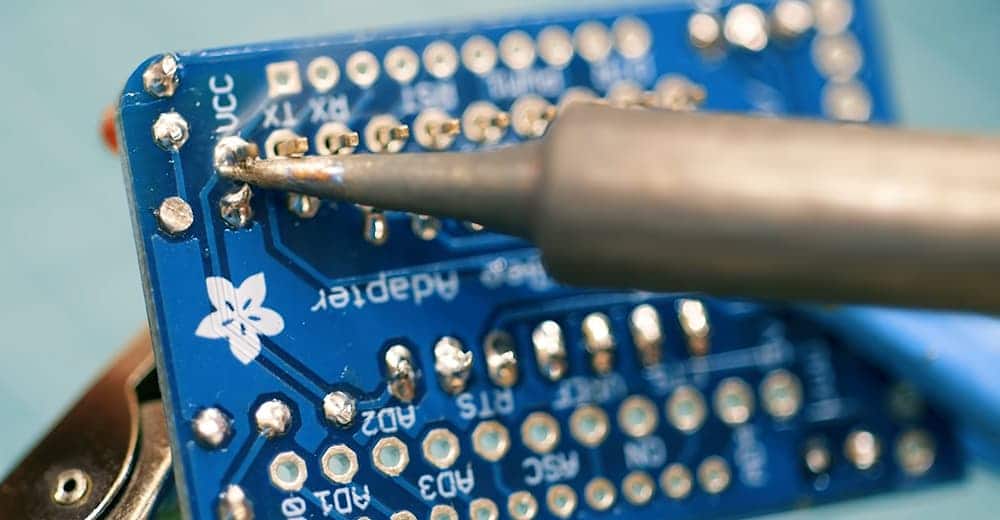 1.2 Soldering Projects for Intermediate skill level
An intermediate kit includes more tools than a basic soldering iron and a pair of cutting pliers. In addition to some special tools (as set of screwdrivers and wire strippers, for instance), you might need some testing equipment too, a multimeter, to be exact.
For intermediate level hobbyists I would recommend Jameco electronic kits with soldering required.
1.3 Advanced Soldering Kits
If you consider yourself an experienced solder, test your skills for surface mounting soldering with Infrared Escape Robot Kit.
See More Images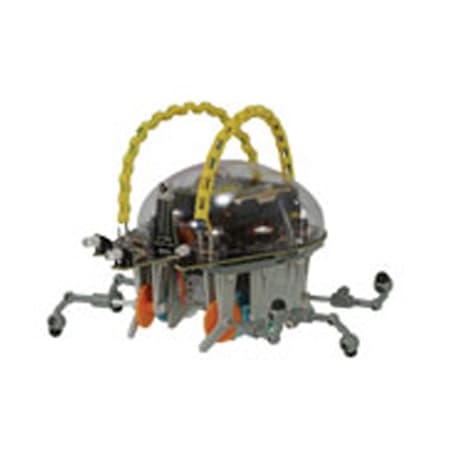 Is a good project for a professional hobbyist. Due to three infrared emitting diodes and once infrared receiving module, this robot is capable of sending and receiving signals and detecting obstacles. It can "think" and process any information related to its environments.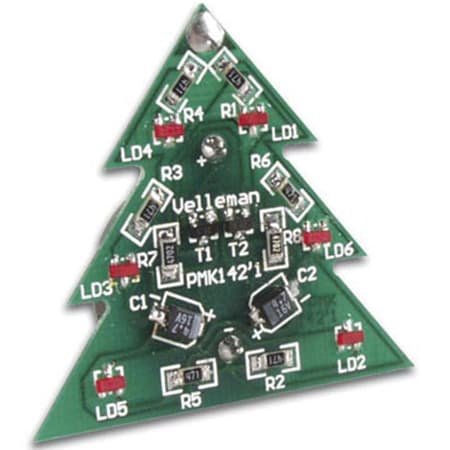 Surface Mounted Device Christmas Tree Kit with 6 LEDs CR2025/CR2032

Don't laugh! This miniature Xmas tree gadget is not that simple as it might seem at first sight. It's a challenging soldering project. And if you want to test your skills, go for it! I bet you would enjoy it.
2. Projects DIY kits with soldering iron included or without it
You are aware of the fact that some of the project kits come with a soldering iron. If you have your own tool, go for the kits without iron.
Tip: There are some things to pay attention to. If a soldering iron is included in the kit, make sure it has a set of replaceable tips. Even if there is only one tip but replaceable, you can always buy some extra for any soldering work.
It's always better if the wattage of the soldering iron is within the range of 20-60 watts. The higher the wattage, the faster the iron heats up and gets back to its working/operating temperature after each soldering. Therefore, soldering irons with higher wattage are better (preferably 40-60W).
Below is the list of budget projects with soldering iron (budget soldering iron kits) in 2021:
3. Other types of soldering kits
Apart from the level of skills, soldering kits might differ in content. You may find DIY soldering kits of various types:  fun and toy soldering kits; soldering robot kits; light soldering projects and LED project kits; Audio and Music Soldering kits.
Let's have a look at some of them.
Inexpensive Soldering Kits in 2021
Toy and Fun Solder Kit
For example, Vein Finder Kit. This Vein Finder Kit by Jameco is a fun kit for kids and adults! Once done, you are going to have a working and useful LED tool to find your veins. Maybe your friend or a kid would stop being scared of intravenous injections? Having said that, it's a perfect LED project too.
Solder Robot Kit DIY Project
A lot of people like the Soldering Practice Kit, Line Following Car (DC Motor). Line Following Car is a great robot building educational toy kit. With this one you would be able to practice your soldering skills (doing simple circuits). You would also learn about infrared sensor photoelectric sensor, motor driving, and more.
LED Soldering Project
I really like the DIY LED Aurora Tower. This LED tower has 23 kinds of display effects, including Clockwise change color of water droplets tailing effect, Anticlockwise water droplets tailing, and much more. Could be a nice gift for a future engineer!
LED and Light soldering kit
DIY Solder Kit Heart Shaped Led Light Soldering Practice. Another LED soldering project! This is a perfect kit for a beginner: you will learn how to solder electronic components and practice your soldering skills on well-marked PCB. It is easy to assemble and use for various electronics experiment projects.
Music Soldering Project Kit
For example, IS ICStation Upgrade 3D Christmas Tree Music Box. Once assembled, this Christmas Tree Music Box might be a fun gift or a perfect seasonal decoration with 7 colors flashing LED. The tree can read the mp3 music in TF card, SD card and thumb driver. Basic soldering skills required.
Mini kits
Some of the companies, and Velleman is one of them, offer so called fun mini kits. These DIY electronic solder project kits are for those who want to learn how to use various electronic components, including LEDs, resistors, RCA connectors and other basic electronic stuff.
Don't let the word "mini" to mislead you!
"Mini" doesn't mean "beginners' level".
In case of  Velleman Mini kits, it means that you can consider each kit is a standalone activity giving you hours of fun and soldering practice, as all of them require soldering for assembly.
Here is my full review of Velleman Mini kits
Radio kits to build
Radio and communication project kits are very popular among the hobbyists. Some of them are very easy to accomplish, others are more complicated and time consuming. But even the most complicated project is worth doing: you will improve your skills (both electrical and soldering) and have a nice unique gadget too.
For Radio Kits fans I would recommend ONE IC SPEAKER RADIO KIT by Chaney Electronics. This AM radio receiver operates on a sophisticated radio IC and has a powerful antenna coil with a high-grade ferrite core. There's no need for external antennae. The kit comes with a volume control and a two-transistor audio amplifier with a power transistor to drive the speaker. I bet you would be amazed with performance of this tiny radio! The kit includes all parts, PC board, and instructions.
AutoScan FM Radio Soldering Kit 88 to 108 MHz
This Dual IC FM Radio Kit is a monophonic, two-IC, FM receiver designed to receive FM signals in range of 88 to 108 MHz. There are two IC's: one for the audio section, the other for the RF. The RF IC is surface mounted (SM-IC), pre-installed on the high-quality printed circuit board.
Although it is a beginner solder kit, it requires some experience and proper soldering.
My Review of the Best Radio Kits to Buy Online
Conclusion
Some soldering iron kits tips for the newbies:
If you are an absolute beginner, and have never ever tried soldering, you'd better buy the cheapest stuff. If something goes wrong or you realize that this is not exactly what you would have wanted to do, it's easy to stop and forget about it, or rather give it away.
However, it's not my intention and it's not what I want you to do! Don't get me wrong: with the help of this article I would like you to make the right choice, and i do hope you will.
Some tips for the advanced users:
I bet you know a lot about all the tools required, however, I would like to highlight the necessity of some of them. A soldering station is a much better option than a basic soldering iron allowing you more control and flexibility over the process. With this advanced tool you are able to adjust the temperature of the soldering iron, customize various settings for your convenience and add a password for safety reasons.
I'm sure you know about variety of interchangeable soldering tips. The most common are conical and chisel tips. You probably have all of them as each of them is intended for its specific purpose.
A helping hand with two or more alligator clips and magnifying glass and/or light is an absolute must-have for an advanced hobbyist or a professional. It's indeed a handy tool for any complicated solder project.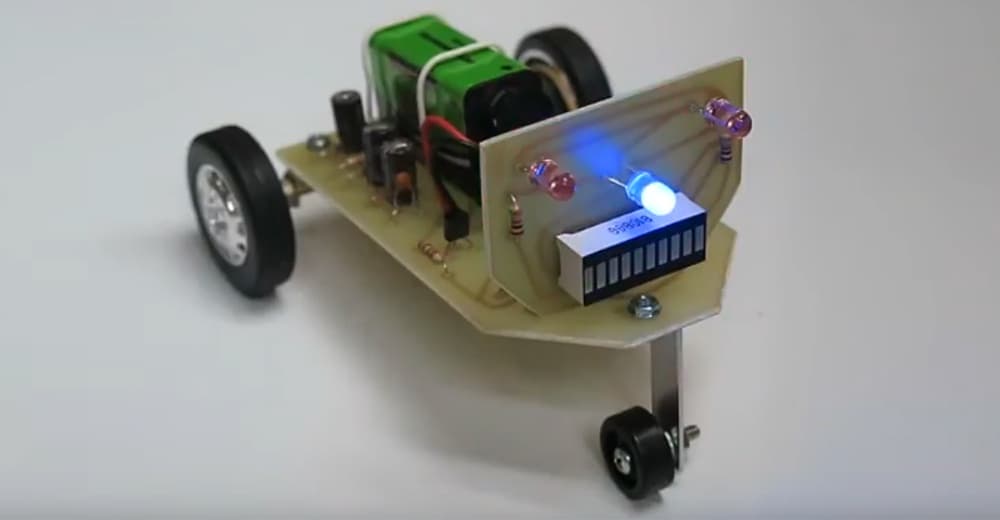 There are so many solder project kits in the market, however, before making a choice, read the description of the kit (technical characteristics). And don't overestimate your capabilities: establish your skills level first and buy the kit accordingly. Otherwise you may lose interest to it before you even started working on it. If you are a beginner, start from very simple soldering project and step by step increase your level of expertise.
Good luck! And hope that my solder project kits review was of help!