Hey guys! Recently I've been receiving great number of requests to write about electronic hobby kits for adults. If you are good at soldering and love to built soldering kits, my review of Electronic soldering kits for adults is here. However, don't get me wrong: this article is not only for experienced solders. There you can read about various soldering kits aimed for all skill levels, from absolute beginners to advanced.
As I have already mentioned in my post How to Learn Electronics, most of the electronic projects require soldering; however, there are some kits with so called "snap circuits". Using snap circuits kits, you have a chance to avoid soldering and learn basics of electronic circuits.
You will get an idea of the fundamentals behind circuity, and will learn how to create circuits and use them to build various electronic devices.
5 Best Electronic Hobby Kits for Adults in October, 2023 Review
There is a large number of robot kits available nowadays. And before you start looking at any of them, it would be better if you know what exactly you would like to have. In order to do so, you need to assess your level of skills (including programming knowledge and experience with Arduino, Raspberry, etc) and answer a few questions listed below.
How good are you in programming?
Do you have any experience building robots?
As I always do in my reviews, here I will start with the educational kits for the beginners.
Reviews of Electronics Kits for Adults by level of difficulty
For Beginners
Best Choice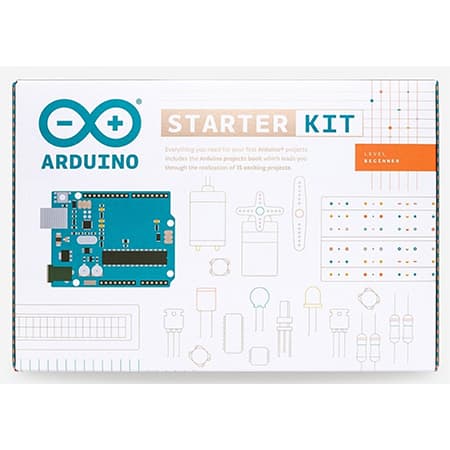 Arduino Starter Kit
Best Electronics Starter Kit for Adults
This kit designed for those who are new to Arduino and electronics, and is designed to introduce you to the world of code, circuits and breadboards. The Arduino Project Book (included) is also there with step-by-step guides to get started.
Read Verified Customer Reviews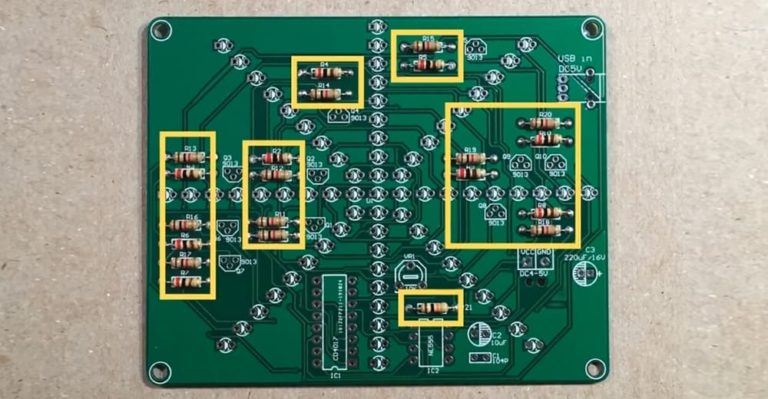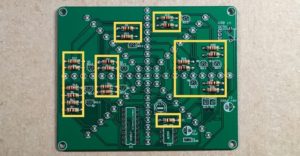 Below is my choice of some small and easy electronic hobby kits. Hope you would be able to pick what you like.
I always keep to one rule: it's better to do something than nothing, just saying.
Read more about Small and Easy Electronic Hobby Kits
---
For Advanced Users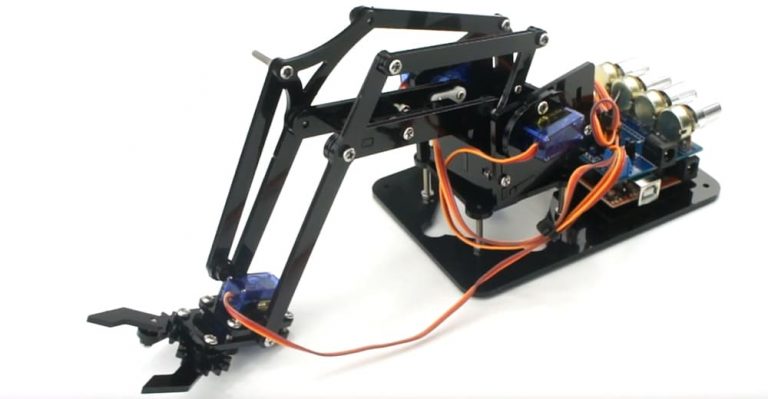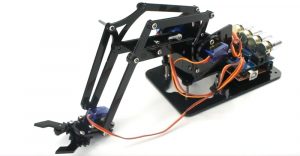 Below is my top of advanced electronic kits for adults.
Have a look, and I do hope that you will find a project meeting your needs.
Full Review of Advanced Electronic Kits for Adults
---
Perfect Programmable Robot Kits for Adults
Well, to tell you the truth, it's not that easy to find a good programmable robot kits for adults.
However, it depends on your skill level. If you don't have enough expertise, without false shame and disgrace go for the programmable starter kits for kids. They will help you to get some basic knowledge, and step by step you would go on with more complicated kits.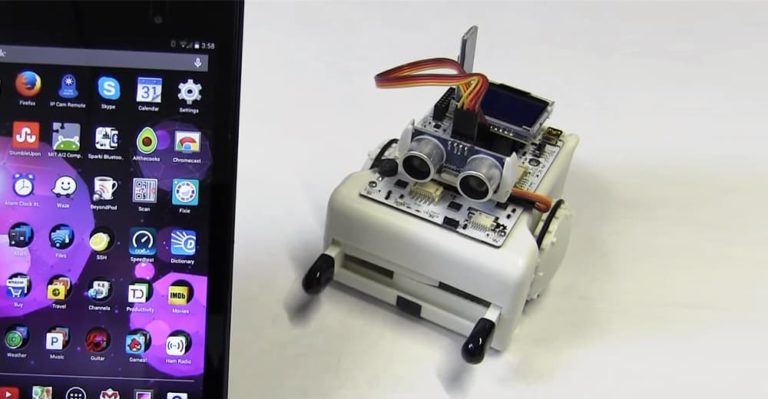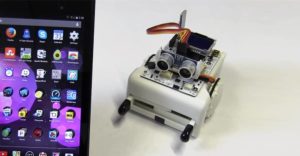 If you are an experienced hobbyist, there are some kits that deserve your attention. They are OSOYOO and LEGO robotic kits. OSOYOO Robot Car Kits are fully compatible with R3 board, and LEGO is compatible with all LEGO constructions giving you endless building possibilities.
Read my full Review of Robot Kits for Adults
---
Reviews of Soldering Project Kits for Adults
If you want to learn soldering practice, just do it! Yes, as simple as that. And the easiest and the most productive way to start is to buy some ready-made kits and solder! And my solder project kits review can help.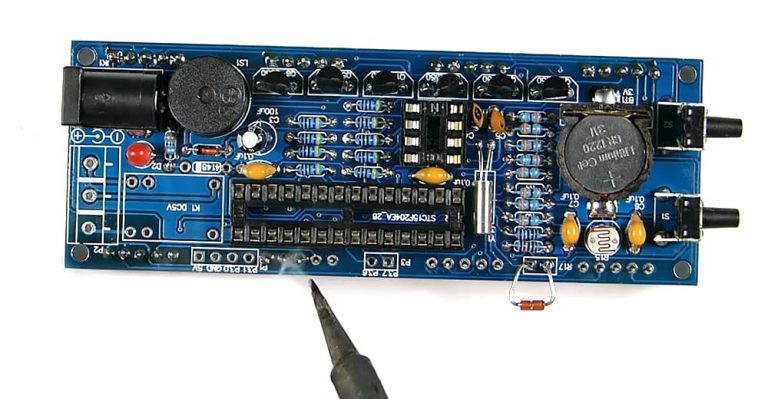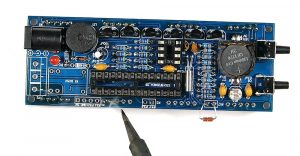 Being an adult does not necessarily mean having years of experience in soldering. The different stages of life make us grow and change, and it's quite normal to develop different interests.
Maybe being 10-12 years old, you didn't have a single thought of soldering, and now, once you are older, you would like to make your first steps. It's never too late to start!
Read more about Electronic Soldering Kits for Adults
---
Perfect Snap Circuits for Adults
---
Radio Kits for Adults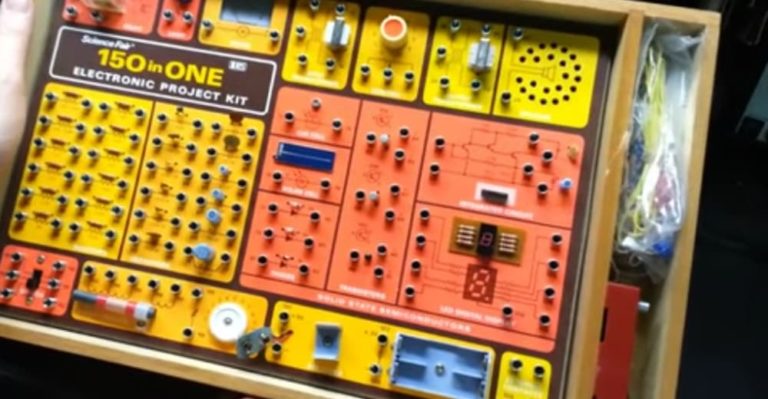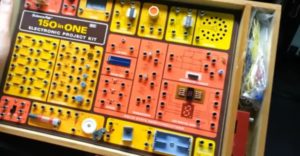 I'm really happy, and I mean it, that these radio kits are still available. You can buy them and have hours of fun doesn't matter how old you are and what is your level of expertise. I remain convinced that anyone would be able to find a proper kit for himself.
If you are an adult and get nostalgic about your youth, you can go for a retro model and build your very own piece of retro cool – a 1970's style working FM radio.
Full Review of Electronic Hobby Kits Radio Shack
---
Top 3 Science Kits for Adults
With this electronic kit by Elenco you would have a chance to explore electronics with 200 experiments! This is a perfect electronic trainer helping you would to build your own AM broadcast station and radio, Ohmmeter and rain detector, burglar alarm and telegraph, and more. Moreover, as sound effect tools are also part of the kit, you would be able to produce amazing sound effects. The kit comes with a built-in speaker, earphone, meter, seven-segment LED digital display, out-front controls.
Note: No soldering required!
Recommendation: This kit is worth getting for an adult making his first steps in electronics! I can assure you that after playing with the kit you will have a clear understanding of the basis of electronics and reading schematics. It's a good introduction to analogue and digital circuitry.
Pros
Possibility to built up to 200 projects
Fully illustrated, easy to read manual with detailed project instructions, schematics, circuit explanations
A great teaching tool
High quality components
If you want to get started with learning Arduino, go for this kit! It comes with absolutely everything you might need to learn electronics and programming. The kit is aimed to reach not only absolute beginners which can get started with robotics and programming, but advanced users too. Teachers, students, and experienced hobbyists could build various instruments or make at least 21 Arduino Projects listed in the tutorial.
This kit features EXQualis UNO R3 controller board which is 100% compatible with the official Arduino microcontroller boards. It means that all official Arduino codes, sensors software can be used. The only thing you need to do is to download and install the Arduino IDE on your computer and you are ready to start!
The kit comes with a 1A power adapter which is a perfect replacement of standard 9V battery. There are LEDs, good quality breadboard, buzzers, motors, and plenty of other properly labeled parts and components. Detailed tutorial is part of the kit too.
Pros
Great value starter kit
Good quality breadboard
9V 1A Power Adapter
Easy to follow labeling system of the parts and components
Cons
No Wi-Fi support
There are come complaints about tutorials: some users would like to have more detailed educational information about programming
This complete advanced kit has everything any user might need to get serious with programming electronics and exploring the Arduino system. It comes with more than 65 pieces and four main boards: ESP32, Mega 2560, Nano V3, and 100% Arduino-compatible Uno R3. 25 Sensor Modules, HC-05 Bluetooth Module, W5100 Ethernet Shield, NRF24L01 Wireless Transceivers and other components would allow you to build lots of electronic and robotic projects. Basically, the number of things you can do with this kit is unlimited.
Note: Lots of tutorials for each sensor are included into the kit. However, personally, I think that there should be more information for beginners: how not to damage Arduino board by overloading it, for instance.
Recommendation: I highly recommend this kit for everyone who would like to play with Arduino boards!
Pros
Can be used by users with different skills level: beginners, intermediate and advanced users
Easy to assemble
Good value for money
Easy to follow instructions and informative tutorial
Very well packing of all the different parts
Works with Raspberry Pi systems
Worth money
Clear and detailed guide with tutorial
Electronic Hobby Kits for Adults – FAQ:
I'm an absolute beginner in electronics, and I would love to start learning it. What is the best way to start?
The best way to start is with educational electronic kit with no soldering required. You need to learn schematics and basic of electronics.
Do all electronic kits come with original Arduino boards?
No, they are not. Vast majority of kits come with other boards, however, they are Arduino compatible.
Are snap circuits kits available for adults?
Good question… They are, but they are mostly for kids. More information you can get from my post Snap Circuits Kits for Teens
Are hobby electronic kits battery operated?
Yes, most of the kits are batteries operated. It means that you need to buy AA batteries to power up projects. However, there are some with a power adapter which is a perfect replacement of standard 9V battery.
Is a detailed manual supplied with each hobby kit?
Yes, basically, every kit comes with a detailed step-by-step manual. However, you can always get an additional information in the manufacturer's site or YouTube
Conclusion
I hope this post would help you not to get lost among the overwhelming number of the electronic hobby kits for adults. Sometimes it's not that easy to find a proper one for an experienced adult, but you can always buy a "Mega" set with lots of components and start with your own projects.