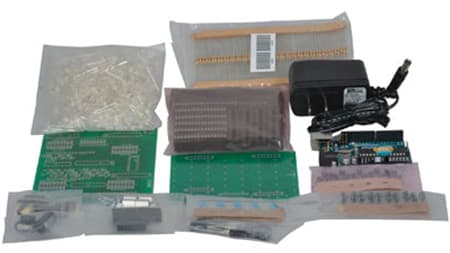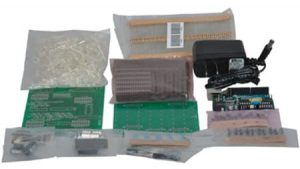 If you love soldering and are prepared to spend hours on the project, go for 8x8x8 LED Cube by Jameco. Based on Arduino Uno, this advanced level kit requires not only a certain knowledge but patience as well. You are supposed to lay out all the components on a blank protoboard and after that make all necessary interconnections either with wire or solder.
As a result, you are going to have a LED Cube with stunning hypnotic effect: lights dancing in mesmerizing patterns. The Cube comes in three different colors: blue, green and white.
Note: If you think that you are not yet ready for a such complicated project, you can buy an easier-to-built White 8x8x8 LED Cube with PCB by Jameco. I would call this PCB version an intermediate kit. It features two custom PCBs allowing you to build the kit much easier. The only thing you need to do is to install the components and build the cube since the PCB already has the circuit traces laid out.
Below is a demo video of the LED cube in action: