In my review "Electronic soldering kits for adults" I've already mentioned that it is not always easy to find a proper kit for adults. Truth be told, in that article I provided examples of electronic soldering kits for adults with different level of skills: beginners, intermediate and advanced users.
Here I'm going to give you a list of kits that could be used by experienced hobbyists, qualified engineers, and/or curious electronic students. All these kits are different: some of them require soldering, others don't; some have instructions, others have all the components needed for building a device but no guidance instructions.
3 Best Advanced Electronic Kits for Adults Review 2020
If you like solder project kits, here's my full review
Below is my top of advanced electronic kits for adults. Have a look, and I do hope that you will find a project meeting your needs.
This is a nice device with 2 controlling methods (Bluetooth control and PS2 Joystick control), and memory function. It comes with everything you need to build a Robot Mechanical Arm (Arduino board, servo shield, tutorial with codes and lessons, libraries and diagrams are included). You only need to download the software and start working on the project. No soldering is required.
Tip: You can easily change your Arduino program for better arm movement and position.
This tiny 0.91-inch high-resolution OLED by MakerFocus can be used for any microcontroller projects. It features I2C bus, and runs on the SSD1306 display driver.
This self-illuminating display has lower power consumption, and I2C Communication protocol simplifies connections. It is to be used with Arduino, ESP8266, ESP32, STM32, and other Wi-Fi microchips and microcontrollers.
The display comes in a blue color.
Note: The OLED display module comes without pin headers.
Basically, this OLED Module by UCTRONICS is made up of two panels which are treated as one matrix by the on-board drivers. The display allows to show graphical and textual information directly on your microcontroller projects. It can be used for lots of electronic devices and applications, MP3, MP4, meters, high-mounted displays and other intelligent instruments included.
The module supports many chips: Arduino UNO and Mega, Raspberry pi, 51 MCU, STIM 32, etc. This small 0.96-inch display has 128x64 yellow and blue OLED pixels, and each of them can be turned on and off by the controller chip. This sharp, high-contrast display features a view angle of more than 160˚.
Note: Arduino Uno is not included in the kit!
If you are thinking of a fun project, go for this acoustic levitator by Elecrow! Once done, the unit can levitate and hold not only solid particles, but liquids too. To assemble the device, you need to drill some holes, glue the transducers to the sockets, make some soldering, including the headers of the Arduino, and program it with the provided source code. After that you are supposed to make all the connections required in accordance with the instruction. Then you are to test the transducers and once everything is working properly, secure the wires with the glue.
Some tips:
How to "play" with solid particles?
While working with solid particles use a tweezer or a small metallic grid. If you want solid particles to go up, connect the ground to D3; if you want them to go down, connect the ground to D2. And make sure you never apply more than 10 V for solid particles.
How to elevate liquid particles?
In order to trap the liquids, connect the ground to D4 and reduce the voltage. To add extra droplets, use a syringe with a 1 mm needle bend and the tip removed. Make sure you have some fabric to cover the bottom when the droplets fall.
Some of you may argue that it's not that difficult to assemble the device. Well, yes, I agree, but it's just a fun project to start with! Moreover, you could use it in the classroom explaining acoustic waves or in an Arduino Nano masterclass and show others how to built a device. And of course, it could be a nice gift to anyone interested in electronics.
The kit comes with 3D printed acoustic levitator, Arduino Nano with mini USB cable, 10mm 40kHz transducers, L298N Dual Motor Drive Board, DC power adaptor 9V, Power switch, some wires, a DC female connector, and two trays: for top and bottom.
If you are not a fan of soldering, that could be a nice kit to work on. And it's another fun and practical project! Once done, you will have a soil moisture detection and automatic water pumping device. In case you want to avoid soldering, you will need to peel the wire, twist the copper wires together and use a black tape for a protection.
Note: The device doesn't require any programming or microcontroller: it means that you don't need any code from the manufacturer. However, you have to test two modules (relay module and soil moisture sensor module) as instructed.
The kit includes relay module, soil moisture probe, comparison module, small water pump1, battery case, USB power cord, silicone hose, and 10 DuPont wires used to connect hardware together.
The kit comes with TT-GO T-Display ESP32 Wi-Fi for Bluetooth Dual Module. It features 1.14-inch color LCD display with low power consumption (efficient and energy-saving due to the included battery-charger circuit). It has a wide application and can be used for both: Arduino and IOT. The display comes in black color.
Note: Battery is not included into the kit.
7. LEORY DIY 8 Tube Radio Kit: A Good Way to Test your skills
This radio kit doesn't come with any instruction or tutorial. No instruction kit. Yes, those exist too, it was a surprise for myself too, but I've already ordered it and waiting for the kit to be delivered.
If you are sure you can do it without any guidance, go for it! It's a nice way to test your skills. Well, if something goes wrong, you can stop and ask for a help or an advice.
Advanced Electronic Kits for Adults: Buyers' Guide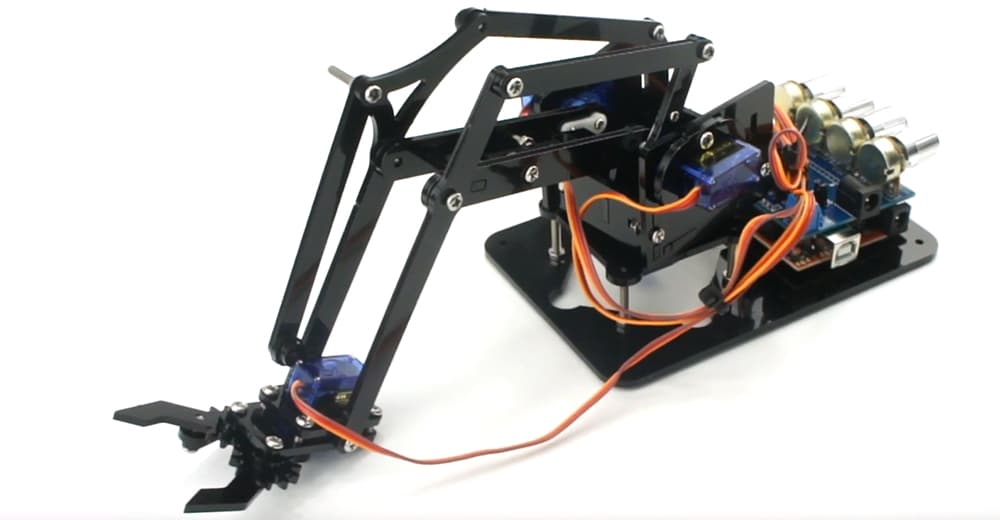 Kits' Quality
Being a professional and having a certain experience in building of electronic gadgets, you should know exactly what to look for: good quality of components and proper configuration of the kit you are buying.
Budget
Budget is, unquestionably, the one of the most important issues. Basically, you get what you pay for, as simple as that. Of course, you may find a challenging project for a small amount of money, but this is very seldom a case. More often a serious kit or a project should be a good investment.
Conclusion
You might disagree, but my firm belief is that despite this huge advantage of having knowledge of electrical and electronic engineering or being a professional hobbyist, it is still not that easy to find a proper kit in line with your experience. However, you can always make any changes and amendments to the advanced kits available in the market. Hope this post would be of help, and you would be able to get some ideas for your future projects.