For beginners in electronics, it is very convenient to buy assembly solder kits that already come with a soldering iron.
Such solder project kits are inexpensive and contain instructions on how to correctly assemble the kit, even if you have never soldered in your life.
If you don't like it, a small price to pay for the experiment.
Also such kits with a soldering iron would be a good gift for children from 12 years old. They can try to solder their first electronic kit and learn how to use the soldering iron.
Best 3 Solder Kits with Soldering Iron in June, 2023 Review
See More Images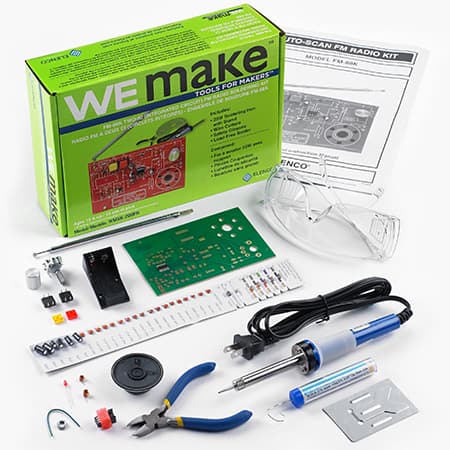 If you have some experience in soldering but don't have any soldering tools, go for this kit! It comes with 25W soldering iron with stand, wire cutters, safely glasses, and lead-free solder – basic tools to work with. The kit includes everything you might need to assemble a primitive FM radio (here you can find my review of the Best Radio Kits to Buy Online).
The kit is designed for those who has at least some experience in soldering and building similar projects. It might be challenging for a beginner to make a proper soldering of some components.
I would highly recommend it! Could be a nice gift!
Pros:
Good quality tools
Easy to follow instructions, detailed lessons on electronics included
Good learning project for intermediate users
Easy to build
Worth the money
Cons:
You might need a higher wattage soldering iron to accomplish the project.
Some users recommend to include a solder tip cleaner (sponge) in kit too.
See More Images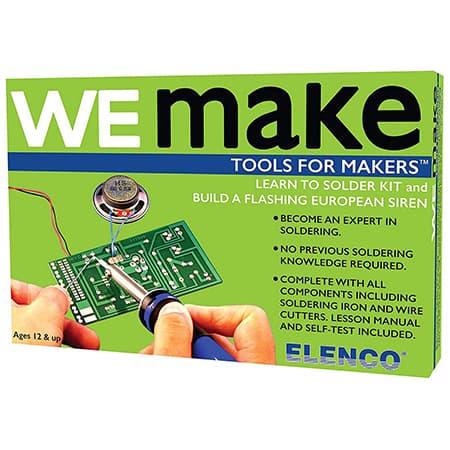 How about people, who don't know how to solder? So this will teach you how to solder and they have a build a to IC FM radio kit inside. So, if you've never built anything, you ever solder anything, you'll get to build your own FM radio and you'll get to use a soldering iron to do it.
I think it's awesome. This kit includes all you need: solder, soldering iron and wire cutters.